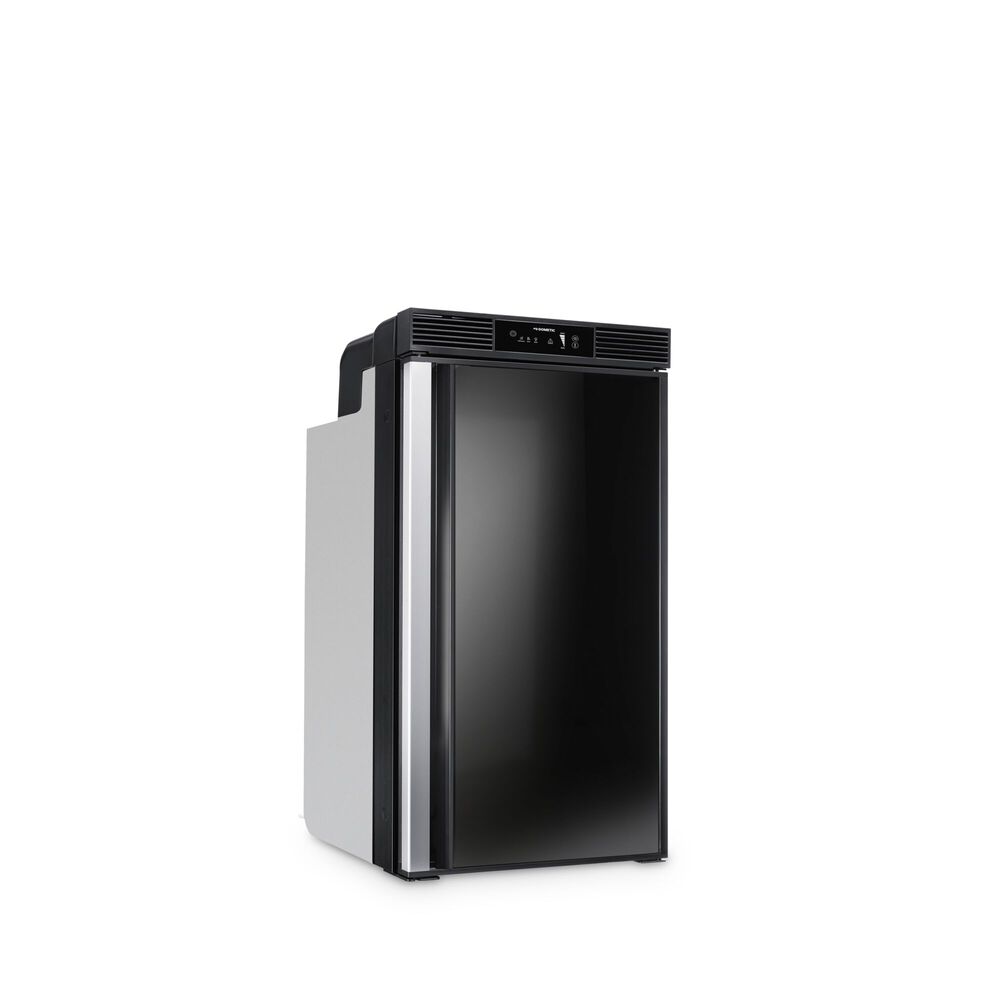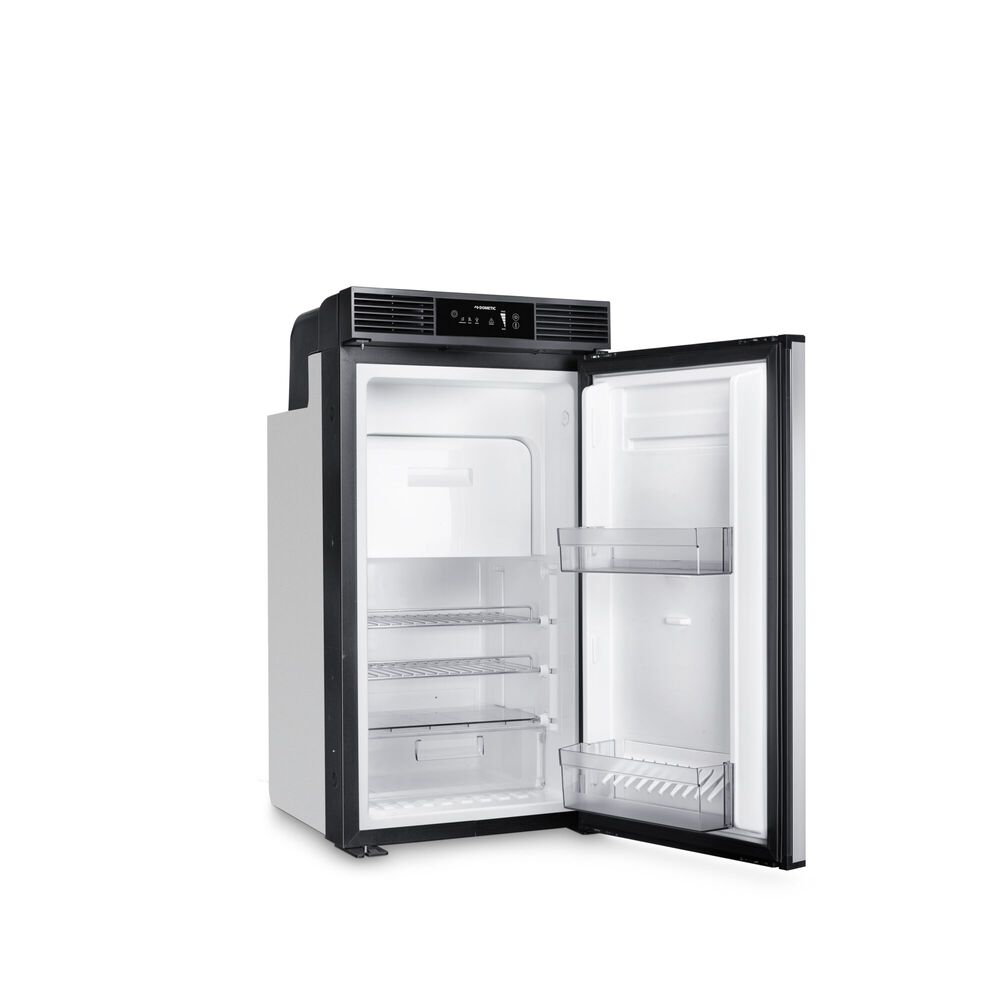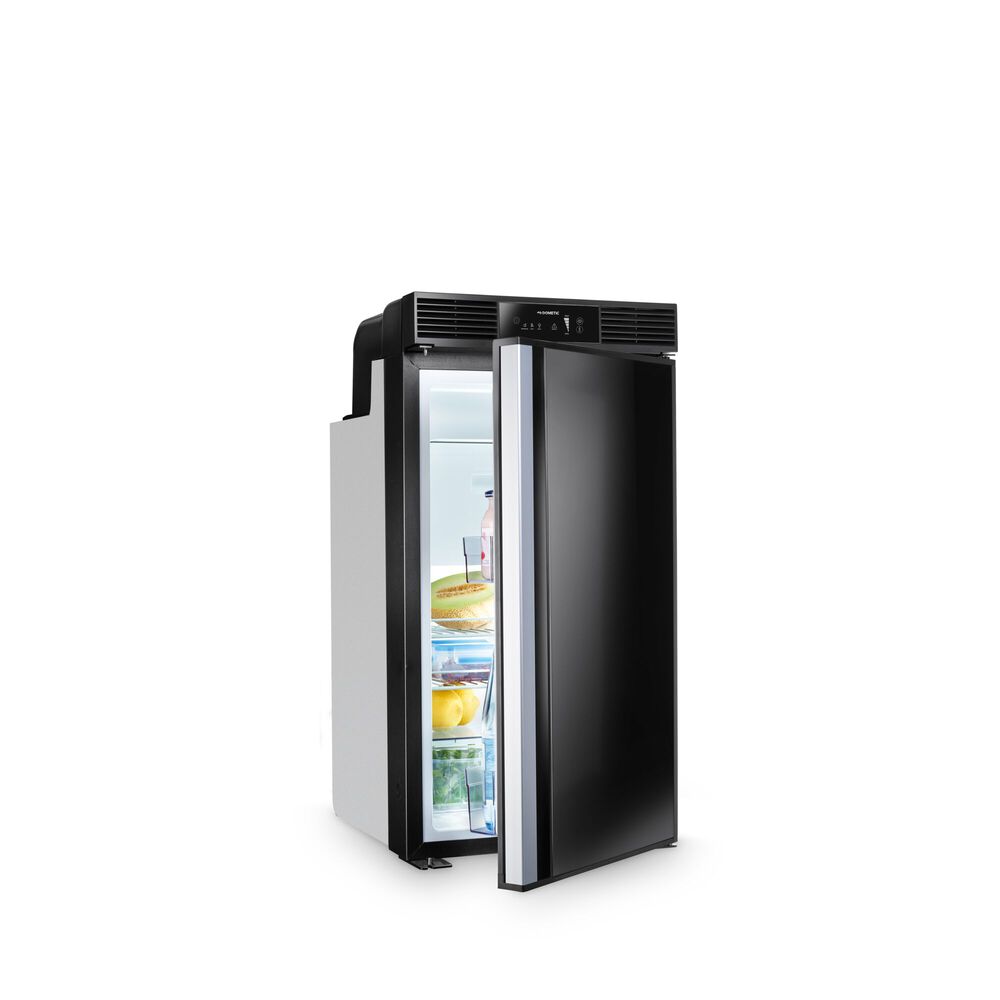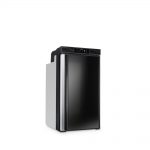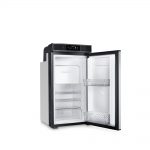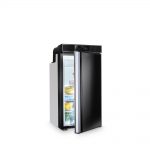 Dometic RC 10.4 90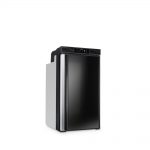 Dometic RC 10.4 90
€1.349,00
€1.349,00
Dometic Compressor refrigerator, 90 l, LED display
BRAND: Dometic, Waeco
WEIGHT: 71.7kg
Description
SPECIFICATIONS
Description
This elegant 10-series compressor refrigerator is ideal for installation in panel vans, boats, or anywhere ventilation presents a challenge. The versatile and spacious interior, including a removable freezer compartment, offers convenient storage options. On top of all that, its cooling power is the best-in-class!
INNOVATIVE VENTILATION SOLUTION
The integrated front ventilation panel of the 10-series compressor refrigerator enables installation without the need for an extra ventilation opening at the back of the fridge. This innovative solution makes the RC 10.4 perfect for boats or for a van conversion project. In particular, the popular Fiat Ducato panel van can be retrofitted with this excellent cooling performer.
Boost function for fast cool-down of food items
Best-in-class cooling performance – tested and proven in the Australian outback
Maximum storage flexibility thanks to patented removable freezer compartment
Ventilation via front panel only, therefore no additional opening necessary
Pleasantly quiet and economical operation in night mode
Elegant aluminium door handles extend over the entire fridge height
Two-point locking mechanism for increased safety
BEST-IN-CLASS COOLING PERFORMANCE
Our 10-series absorption refrigerators are best in their class for cooling performance. They guarantee reliable cooling and deep-freezing in low and high ambient temperatures. So you can have confidence in the quality and condition of your travel provisions, wherever the road takes you! Powered by advanced technology, the new cooling unit was tested in the extreme heat of the Australian desert and maintained its superb performance. It's a powerful and thoughtfully-designed refrigerator you can trust.
SMART COOLING WITH STYLE AND CONVENIENCE
The Dometic RC 10.4 90 refrigerator truly leaves nothing to be desired. It's the first ever smart compressor refrigerator which allows operation from the central control unit. The integrated front ventilation panel of the RC 10.4 is designed to fit panel vans and boats in general, and is especially optimised for the popular Fiat Ducato van. A chic design adds glamour to your van conversion project, with elegant flat, flush-fitting doors opening to a versatile 90 l interior with convenient storage solutions for dairies, meat, fruit, vegetables and even frozen goods in the removable freezer compartment. Quiet operation in night-mode and, in terms of cooling performance, the 10-series Dometic RC 10.4 is the best in its class. Tested in the extreme heat of the Australian desert, it maintained its superb cooling performance – a proven reliability that gives users the freedom to travel anywhere!
General
SKU number: 9105204623
Model: RC10.4.90
Label: RC10490
SKU replaced by 9105204756
Scope of delivery: Right hinge, with decor panel, single packaging(cardboard)
Product Description: Compressor refrigerator, 90 l, LED display
Refrigeration technology: Compressor
Dimensions
Depth: 485 mm
Height: 975 mm
Width: 420 mm
Net weight: 21,4 kg
Gross volume (EN62552): 90.00 l
Storage volume - total (EN 62552): 90.00 l
Fridge storage volume (EN 62552): 90.00 l
Freezer storage volume (EN62552): 7.50 l
Electrical
Input voltage (DC): 12 V
Rated input power (DC): 45 W
Performance
Refrigerant, type: R134a
- Contains fluorinated greenhouse gases
GWP: 1430
Refrigerant amount: 43 g
CO2 equivalent: 0.061 t
Noise (DIN60704-1 & 60704-2-14): 40.00 dB(A)
Energy consumption (DC@5/25°C): 0,43 kWh/24h
Climate class (EN62552): T
Additional
Colour: Black
Thermostat control: Electronic Thermostat
Hinge type: Right hinged
Interior light: Yes, LED
Certificates: CB, CE