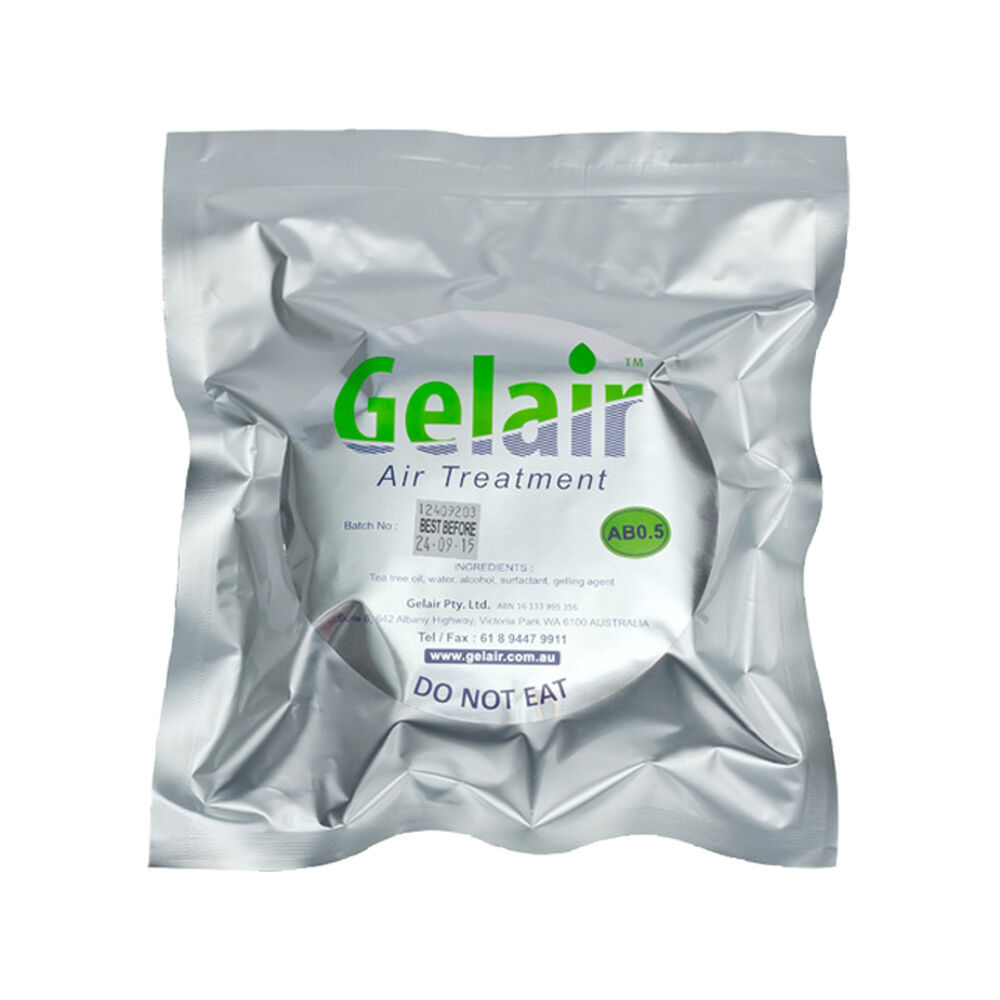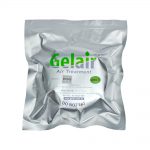 Gelair Air Conditioning Block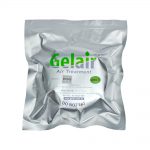 Gelair Air Conditioning Block
€45,00
€45,00
Gelair Air Conditioning Block 0.5 kg
BRAND: Gelair
Περιγραφή
ΤΕΧΝΙΚΑ ΧΑΡΑΚΤΗΡΙΣΤΙΚΑ
Περιγραφή
Gelair™ Air Conditioning Blocks (Gelair™ ABs) are used in HIGH (AIR) VOLUME, HIGH (AIR)
FLOW areas such as the Air Handling Unit (AHU) of air conditioning systems to sterilise and sanitise the whole air conditioning system and effectively stop the spread of invisible mold, bacteria and viruses by treating all air entering and leaving the AHU.
Gelair™ ABs consist of a specially formulated and patented gel matrix block impregnated with Tea Tree Oil
which delivers controlled and sustained release of high quality Australian Tea Tree Oil vapour for up to 12
weeks. Once released, the vapour permeates through the entire air conditioning system, sterilising and
sanitising the AHU supply ducts, return ducts and diffusers of the air conditioning system. The released Tea
Tree Oil vapour also treats all the air passing through the air conditioner and into the building effectively
stopping the spread of invisible mold, bacteria and viruses (including Legionella). WE CALL THIS '360°
TREATMENT'.
The sterilising and sanitising properties of the Gelair™ AB continues for the entire life of the Gelair™ air conditioning block due to the superior ability of the gel matrix to control the release of specific concentrations of Tea Tree Oil vapour over a long period of time.
Gelair™ ABs are designed for use in DUCTED AIR CONDITIONING SYSTEMS sized from small, one-room systems through to large air handlers and cooling blocks for large office buildings.
Choosing the right sized Gelair™ AB for your needs should be based on ONE of the following.
1. DESCRIPTION OF THE AREA
AB0.5 Small system or single room air conditioner
AB1 Single room fan unit commonly found in a hotel room or small ship's cabin
AB2 Larger multiple room AHU (for example, house)
AB4 Large AHU for multiple room building (for example, 5 – 10 offices)
2. SIZE OF AREA SERVICED BY THE AIR CONDITIONER
Gelair™ AB Size Size of Area m2 Size of Area ft2
AB0.5 30 300
AB1 100 1000
AB2 250 2500
AB4 500 5000
3. AIRFLOW THROUGH THE AHU
Gelair™ AB Size Airflow m3/hr Airflow ft3/min
AB0.5 250 425
AB1 500 850
AB2 1000 1700
AB4 2000 3500
AB4 (x2) 4000 7000
4. POWER OF THE AIR CONDITIONING SYSTEM
Gelair™ AB Size Cooling kW HP BTU/hr (x1000)
AB0.5 5.25-8.75 0.5-1.0 4.5-9.0
AB1 8.75-12.25 1.0-1.5 9.0-13.5
AB2 12.25-52.5 1.5-6.0 13.5-54
AB4 52.5-70 5.0-8.0 45-72
About Tea Tree Oil
The active ingredient of the Gelair™ gel matrix is Australian Tea Tree Oil. Tea Tree Oil is an essential oil which is known around the world for its INCREDIBLE STERILISING PROPERTIES (removal or killing of all forms of microbial life present including transmissible agents such as fungi, bacteria, viruses, spore forms etc). The sterilising properties of Tea Tree Oil are present both in the oil and in the vapour (tiny particles of the oil which have become airborne).
Not all Tea Tree Oils are of a similar standard. All Gelair™ Products contain only Australian Tea Tree Oil sourced from a single ISO certified plantation. This ensures a superior product every time with minimal chance of irritation caused by poor quality oil.
Tea Tree Oil has a characteristic odour which most people describe as "fresh" and "clean".
1. Kills mold.
2. Kills bacteria (including Legionella).
3. Kills viruses.
4. Eliminates odour caused by mold and bacteria.
5. Improves Air Quality.
6. 100% natural.
7. No bacterial resistance issues.
8. Simple to install and no maintenance.
9. Treats the air, the system and the room.
10. One product, multiple actions.
Gelair™ ABs are available in FOUR different GEL MATRIX BLOCK weight sizes to suit different sized systems.
PRODUCT SIZE
AB0.5 (> 0.5 kg)
BOX SIZE (No. / Box) 24
PRODUCT SIZE
AB1 (> 1 kg)
BOX SIZE (No. / Box) 10
PRODUCT SIZE
AB2 (> 2 kg)
BOX SIZE (No. / Box) 8
PRODUCT SIZE
AB4 (> 4 kg)
BOX SIZE (No. / Box) 1