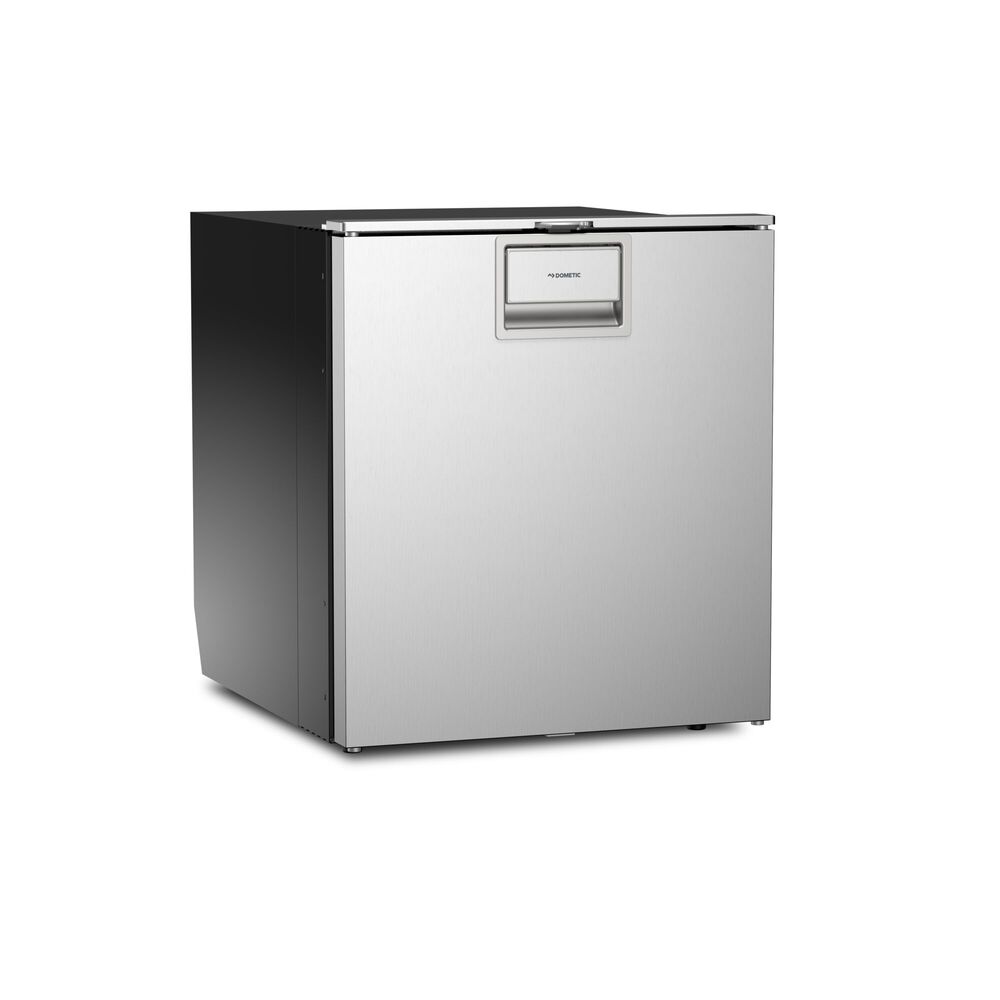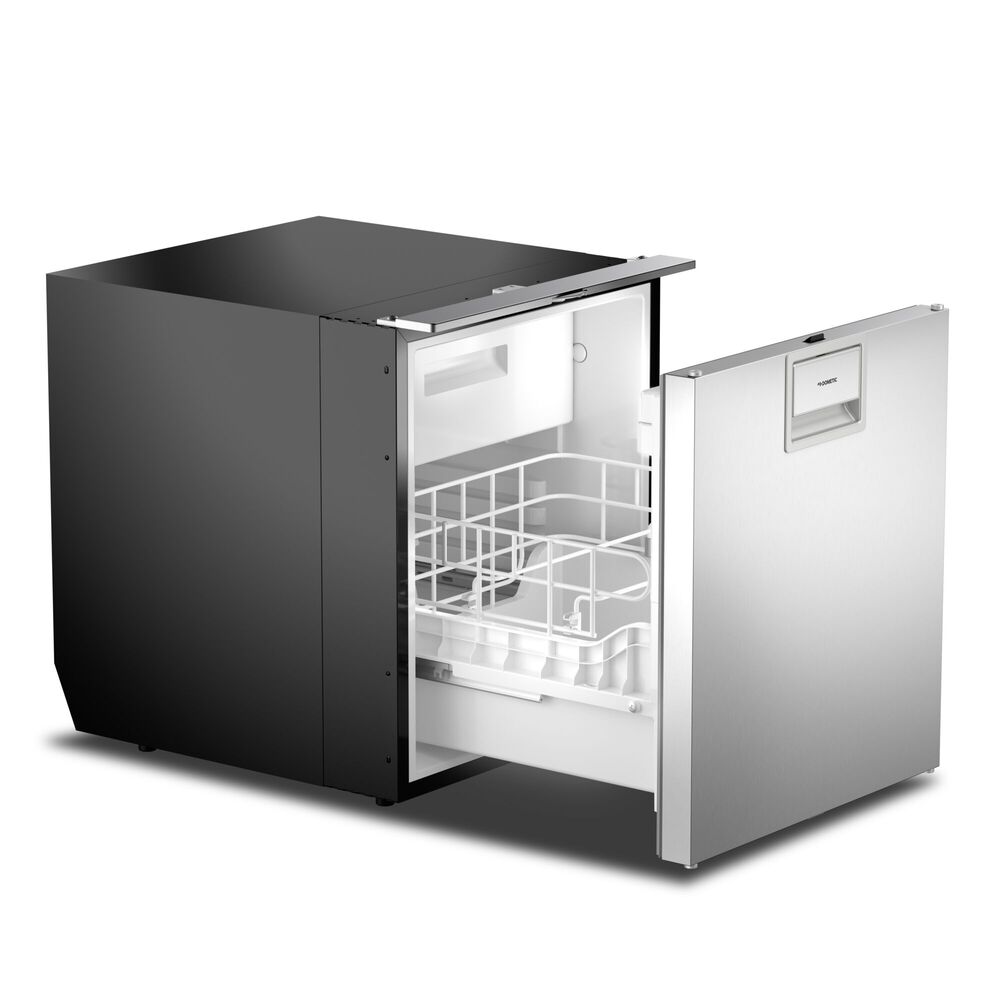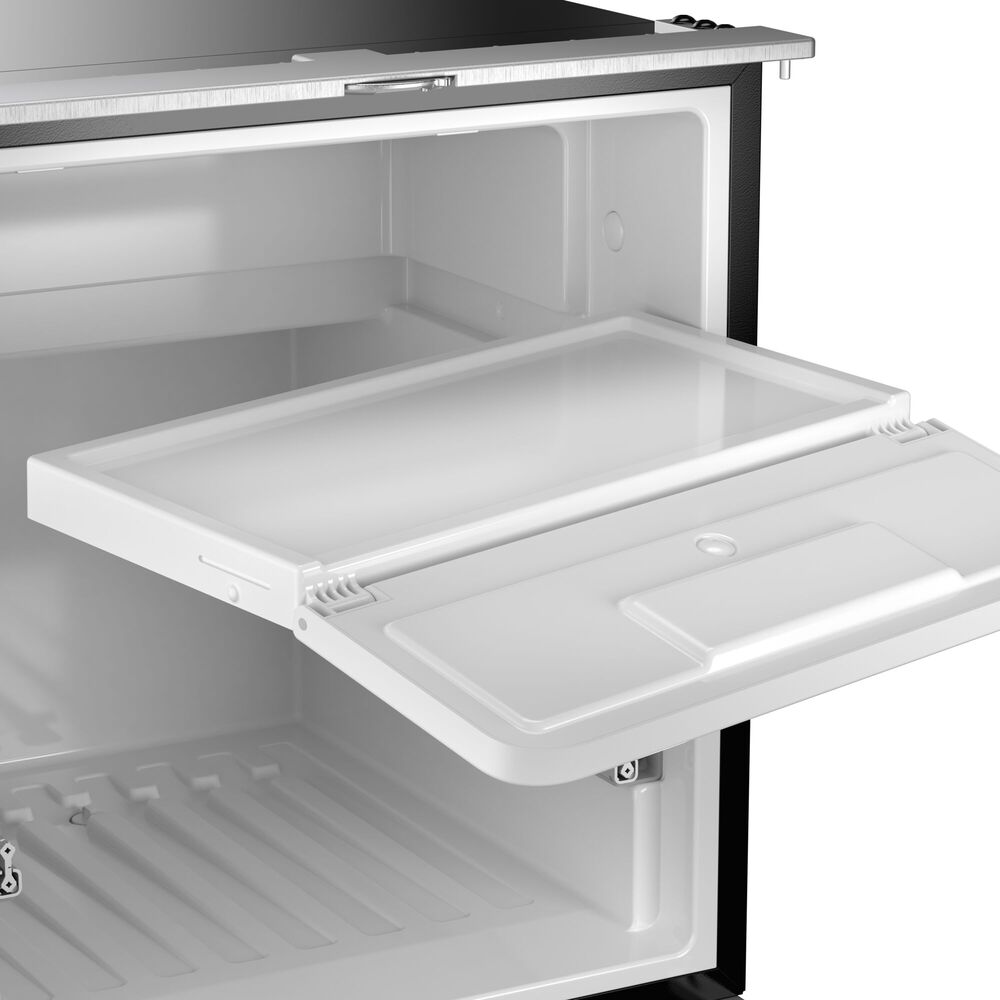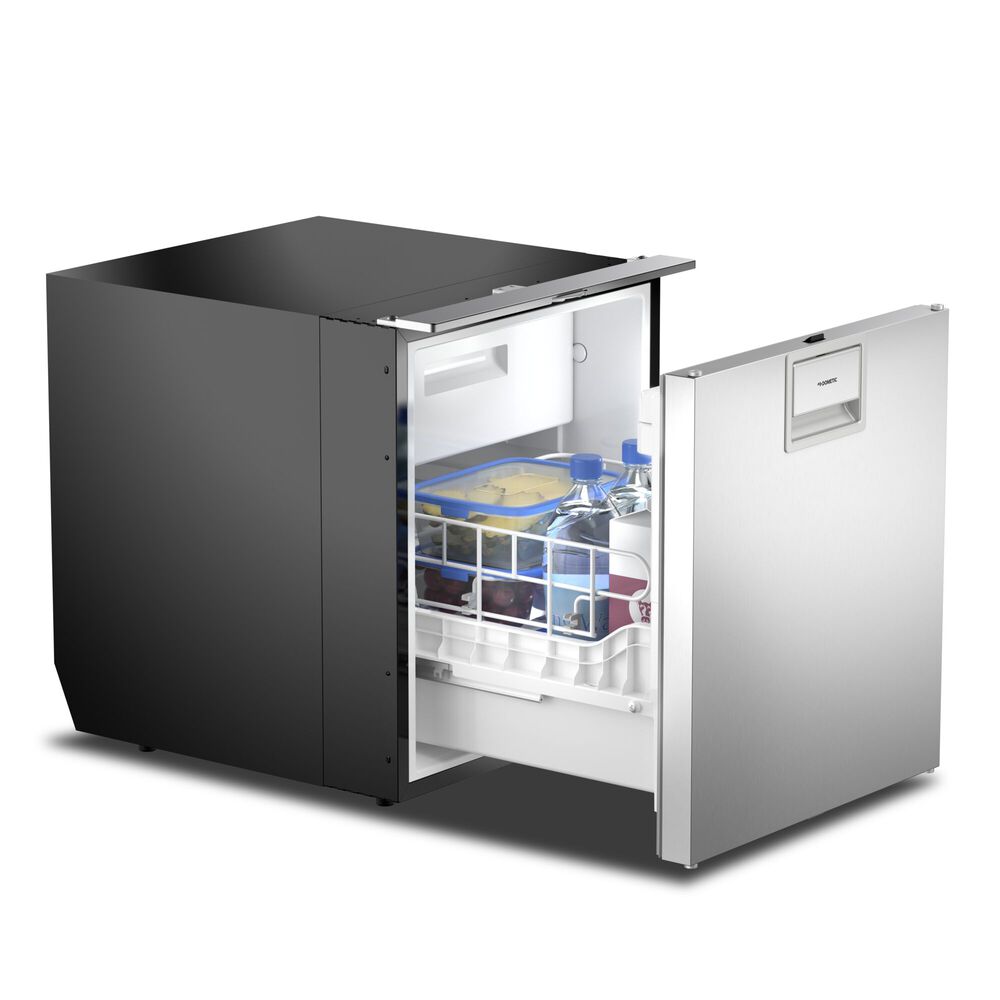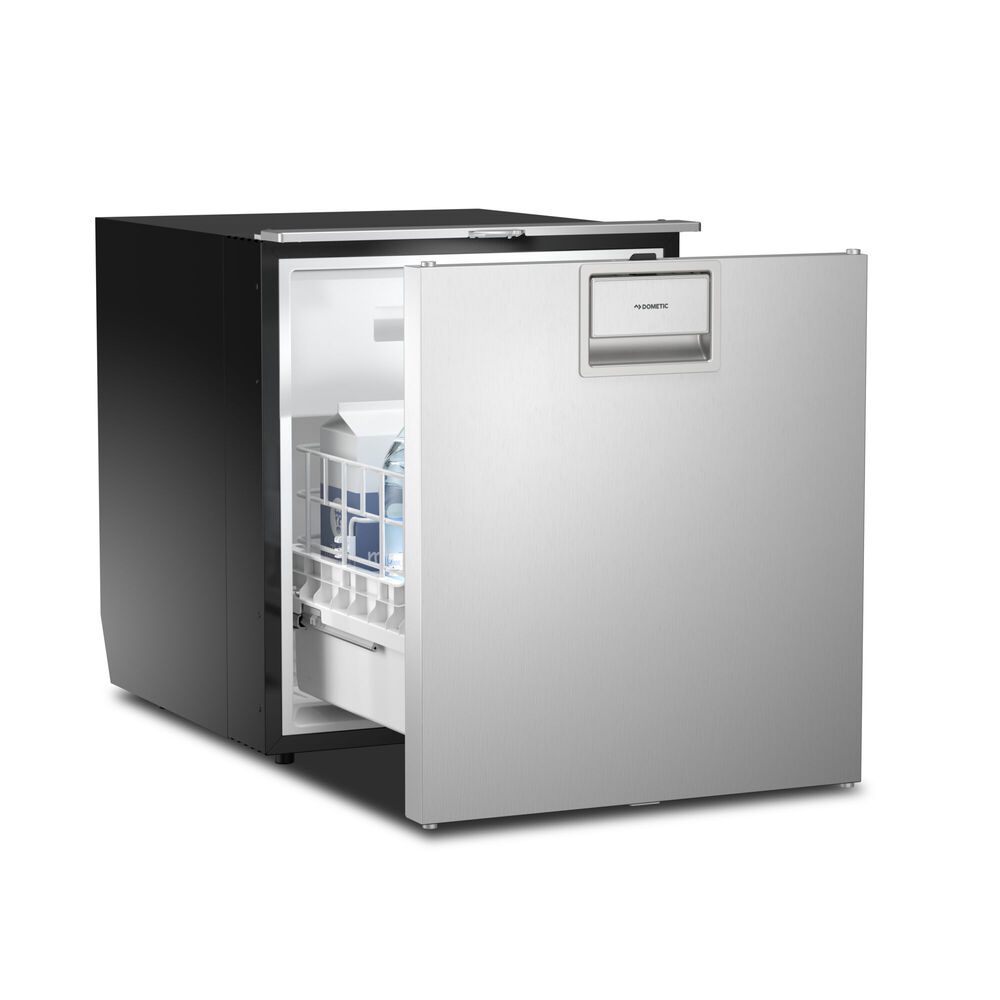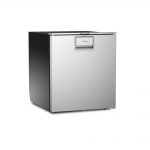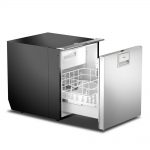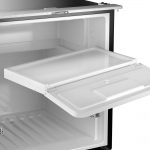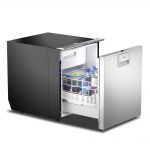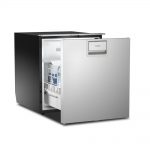 Dometic CRX 65DS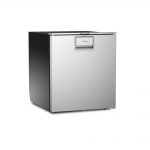 Dometic CRX 65DS
€1.632,00
€1.632,00
Dometic Ψυγείο και καταψύκτης (συμπιεστή) συρταρωτό, 12 V and 24 V DC
BRAND: Dometic, Waeco
ΒΑΡΟΣ ΠΡΟΪΟΝΤΟΣ: 43.1kg
Περιγραφή
ΤΕΧΝΙΚΑ ΧΑΡΑΚΤΗΡΙΣΤΙΚΑ
Περιγραφή
This elegant drawer fridge gives you convenient slide-out access to your provisions. The patented freezer compartment can easily be detached to make more room for fresh or frozen goods. Electronic compressor and fan speed control ensures quiet operation and economical power consumption. Supplied with stainless steel front panel.
DRAWER FRIDGE & FREEZER
For smaller vehicles and panel vans, Dometic provides smart refrigeration solutions that fit into every niche on board: pull-out cooler/freezer combos that excel with practical features, cool convenience and elegant design. The latest addition to this product range is the Dometic CRX 65D / 65 DS. Well thought-out details and energy-saving compressor technology make the smart space-saver an indispensable companion on the move. The new drawer fridge offers a very convenient way to keep track of the food and beverage provisions on board. Ready for connection to 12 and 24 volt systems, the fridge is extremely energy-saving and safe to use, too.
Smart pull-out fridge, elegantly designed
Energy-saving compressor technology
Removable freezer compartment
Bottles are firmly secured in place by holding brackets
Available with decor panel in mat silver or stainless steel
Drawer fridge for convenient slide-out access to refreshments
3-in-1 solution – fridge only, freezer only or fridge/freezer combination
Elegant front panel in silver grey
Self-adjusting compressor speed for economic power consumption
Ambient temperature driven fan minimises noise
Control panel flush-mounted in the inner wall
Bright LED light for excellent illumination
COOL ELEGANCE AND SMART FEATURES
The Dometic CoolMatic CRX 65D drawer fridge combines cool elegance and innovative features behind a beautiful silver grey front panel. It offers 50 l of cool storage and an optional 7 l of freezer space. The patented freezer compartment can easily be removed to make more room for fresh or frozen goods. You can choose between having a full fridge, full freezer or combination of the two. The desired temperature is set on the soft touch control panel which is flush mounted in the inner wall and integrates the LED light.
General
SKU number: 9105306548
Model: CRX0065D
Label: CRX0065D
Scope of delivery: 1 refrigerator, 1 manual
Product Description: Pull-out fridge and freezer, 12 V and 24 V DC
Refrigeration technology: Compressor
Dimensions
Depth: 545 mm
Height: 525 mm
Width: 448 mm
Net weight: 21 kg
Gross volume (EN62552): 58.80 l
Storage volume - total (EN 62552): 50.50 l
Fridge storage volume (EN 62552): 43.50 l
Freezer storage volume (EN62552): 7.00 l
Electrical
Input voltage (DC): 12/24 V
Rated input current (DC): 5.5 A
Performance
Refrigerant, type: R134a
- Contains fluorinated greenhouse gases
GWP: 1430
Refrigerant amount: 42 g
CO2 equivalent: 0,06 t
Energy consumption (DC@5/25°C): 0.3817728 kWh/24h
Energy consumption (DC@5/32°C): 0.6774048 kWh/24h
Climate class (EN62552): T
Additional
Colour: Stainless Steel
Thermostat control: Electronic Thermostat
Hinge type: Drawer
Interior light: Yes, LED
Certificates: E4, GS